How to Import PST File to Apple Mail Directly? Perfect Guide!
You arrive at the right place if you need to import PST to Apple Mail. This post will give you a 100% accurate solution with one of the simplest possible methods without facing any kind of issue.
PST file format is basically used by Microsoft Outlook to export its mailbox data. The file store the entire information present in the account including all the email elements and data items. Users usually move to Apple Mail when they are switching from Windows to Mac OS.
Here, in this blog, we will discuss both the manual as well as the professional solution that allows users to import multiple PST files to Apple Mail.
User Query
"Please assist me! On the Windows PC, I worked on Outlook. Because of my office employment, I moved to Apple Mail. But I want to import my PST data into this so that I use them more properly. I researched a lot on the Internet but then also I didn't be able to get the perfect results.
Can you suggest me a perfect technique to import my entire data to Apple Mail?"
Import PST to Apple Mail Manually
To import the data directly to Apple Mail, we will take the help of the Outlook Application and get the desired results with 100% accuracy. Follow the below-mentioned steps:
Open Outlook >> File Menu >> click on Open & Export.
Choose Import/Export option >> Export to a File and Next.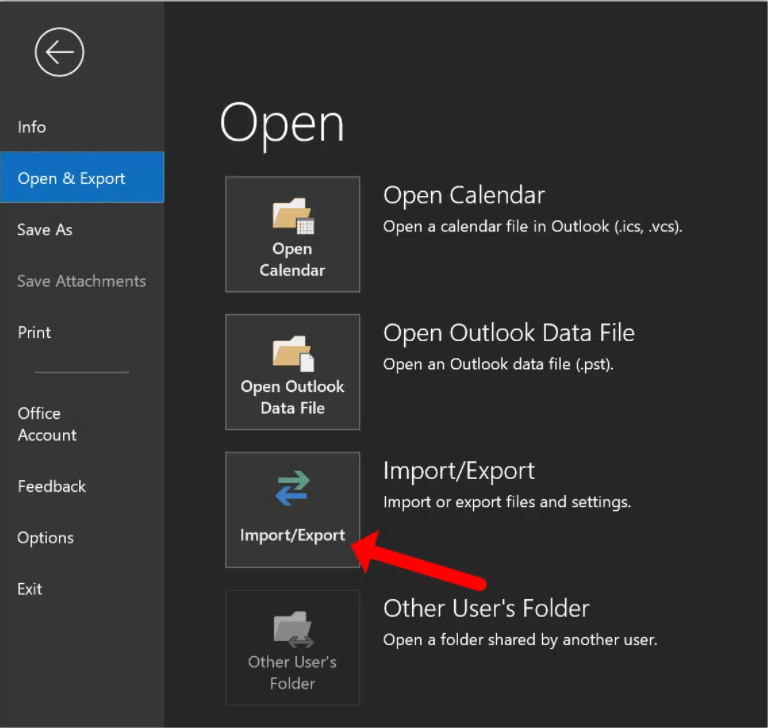 Select Outlook Data File (.pst) from there.

Then, choose the needed folders that you want to export.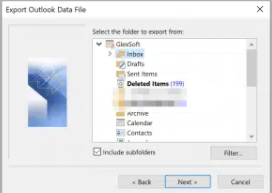 Enter the destination path to store the file and name the resultant file.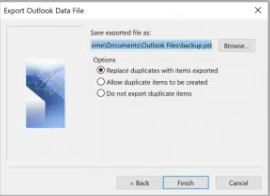 After performing these steps, you can easily get the PST files. Now, you just need to import those resultant files into Apple Mail.
Import PST to Outlook for Mac
The above method is the simplest to use. Now, here we will discuss a perfect solution where we will easily import the resultant files to Mac Outlook as the Apple Mail does not support the direct conversion of .pst files.
Install Outlook for Mac on your computer and then go to File Menu.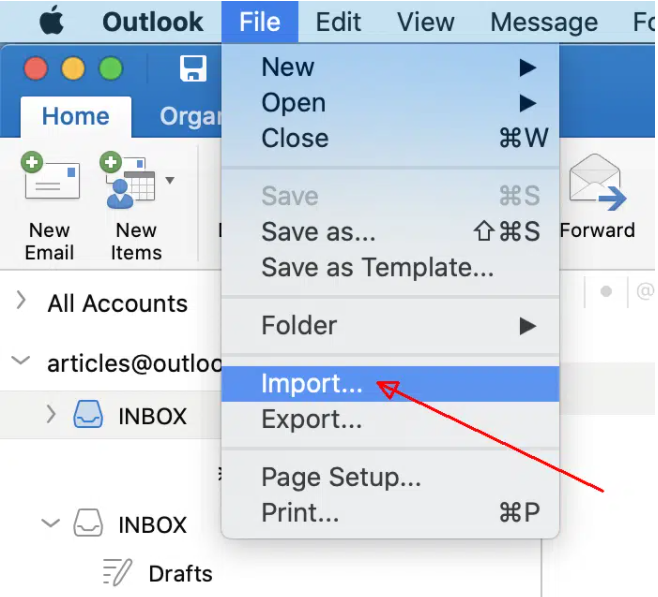 Click on Import >> choose Outlook for Windows Archive file (.pst) >> Next.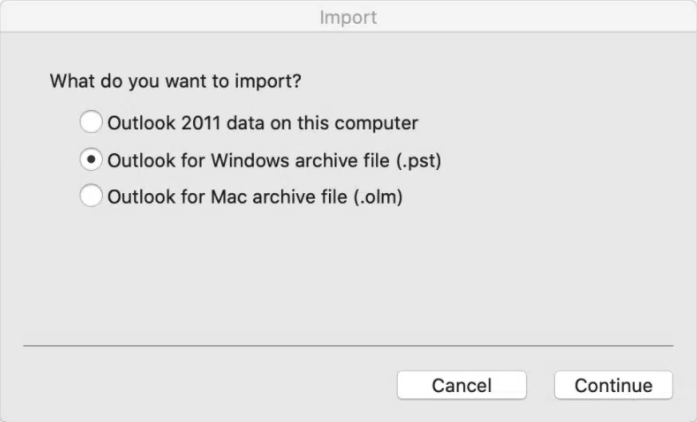 Since Outlook for Mac provides one of the best features where if we drag and drop a particular file to a specific location then it will be directly stored as a .mbox file.
Now, what you need to do, is just:
Log in to your Apple Mail account.
Go to File Menu >> Import Mailboxes.
Choose the .mbox file from your system and import it.
Therefore, using the solution mentioned above you can easily import PST file to Apple Mail manually. But for performing this, you need to have much technical knowledge and also need to set up Outlook on your Mac device.
Smart Solution to Import PST File to Apple Mail
The solution discussed above allows you to import the data in your apple mail but you will face multiple limitations as it requires a lot of technical skills. So, we recommend you to use one of the expert solutions PST Converter to import bulk files to Apple Mail Directly. The software has been specially developed in order to understand the needs and queries of the users and will give the results with 100% accuracy.
This utility is self-sustainable and possesses multiple unique features and can do the instant conversion. It is possible for users to extract email elements such as extract PST file attachments, extract PST file email addresses, and extract PST file phone numbers separately. Just download the given PST to Apple Mail Converter for free and start the process.

Steps to Import PST file to Apple Mail:
Run the given converter in your existing Windows OS system and click on the Open Menu.
Select the Email Data Files >> Outlook PST files and upload the files directly from the system.
Now, click on the Export button and select MBOX as the format from the list.
Enter the destination path where you want to store your data and click on the Save button.
After that, in just a few minutes, you can be able to see the final exported message on the screen.
Hence, after these steps, you will get the resultant .mbox file, just import that file directly into the Apple Mail account.
Import resultant files into Apple Mail 

Open Apple Mail. Go to File Menu >> Import Mailboxes.
Benefits of PST to Apple Mail Converter
Bulk Migration
The software has the ability to import multiple PST files to Apple Mail instantly. It can migrate the bulk of data in a single attempt with no file size limitations. The hierarchy of all files and folders will be maintained throughout the process.
Supports Numerous Formats
The Wizard can export PST files to multiple file formats such as PST files to PDF, PST files to EML, PST files to HTML, PST files to CSV, PST files to vCard,  PST files to MBOX, and in other Email Services such as PST to Gmail, PST to Thunderbird, and PST to Office 365. And, it is not necessary to install the Email client as the software can easily configure the accounts just by login details.
Compatible to Windows
The Converter supports all the versions of Windows OS and can easily run on Windows 11, 10, 8, 8.1, Vista, and XP, and all other 32-bit and 64-bit Windows OS versions. Also, you don't need to install any other application to complete the conversion.
Unique Search Option
This utility allows locating a particular email from the bulk of data present on the screen. Using different intents such as To, Cc, Bcc, Subject, and other Email headers, allows to carry out the needed data. Date Range Filter allows you to search for a particular email from the bulk of data.
Flexible GUI 
It is been developed with an easy-to-use Graphical User Interface that allows technical as well as non-technical users to easily operate the software. Also, users can work on this without the need for any kind of technical guidance.
Frequently Asked Questions
Ques1. How do I export Outlook PST to Mac Mail?
1. Free Download and Run PST to Apple Mail Converter
2. Upload the PST Files.
3. Select the needed PST data.
4. Go to Export >> IMAP.
5. Enter log-in details.
6. Get the resultant data.
Ques2. Is it possible to import the bulk of data to Apple Mail in a single operation?
Ans.     Yes, users can easily migrate the bulk of data within a single attempt with no loss of data.
Ques3. Does the software export the PST files along with email attachments?
Ans.     Yes, the utility imports the files along with email attachments and other data items.
Conclusion
Hence, we had tried our best to tell you both the manual as well as the professionals solution in detail that allows importing PST to Apple Mail. The first solution will take a lot of time and effort and if you are in hurry then no need to use that solution. Moreover, using the second solution is better to use, and if you have any doubt, you can continue with the free version of this and easily export 10 files from each folder at once to Mac Mail.