PCDOTS Top Rated Product
Supports 250+ Email Services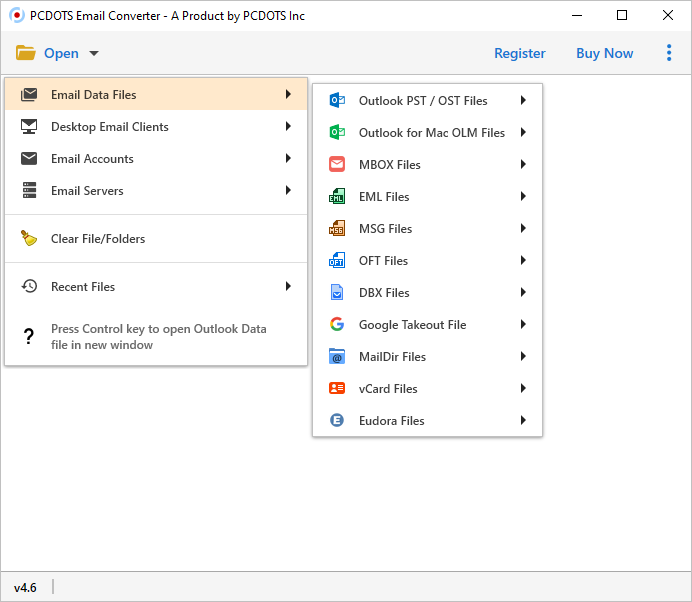 Email Data Files
PCDOTS Software allows users to convert the Email files that contains the data into other Email file formats or Email Services.
Easy-to-Use
Bulk Migration
Supported Desktop Email Clients











Learn More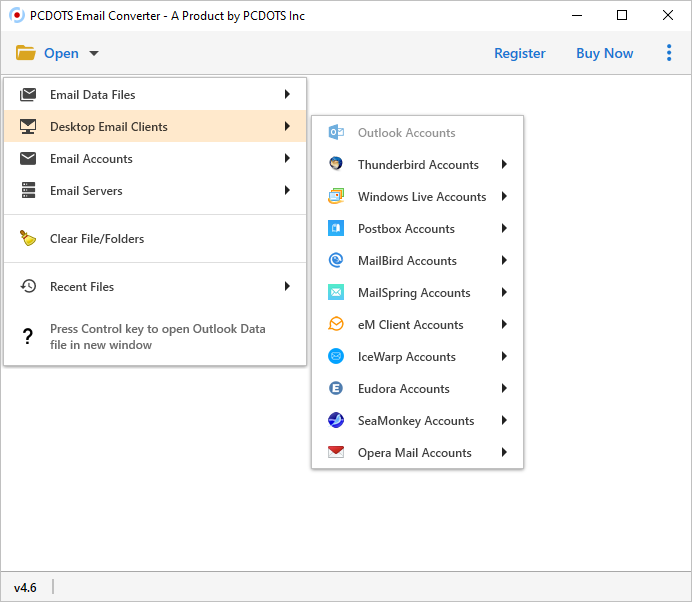 Desktop Email Clients
Access to configure different Desktop email client account without installing them and transfer the data to other file formats and Email Services.
100% Secure Data
Provides the Desired results
Supported Desktop Email Clients











Learn More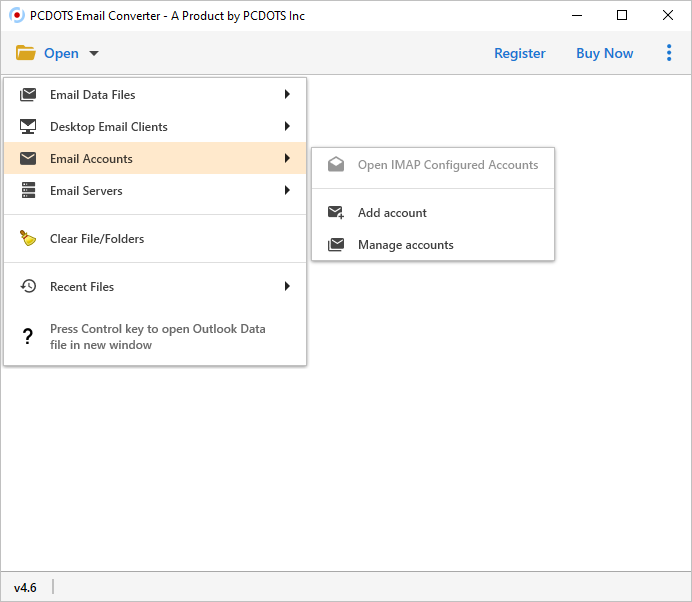 Email Accounts
Allows to configure different IMAP accounts to make it easy for the user to see the data without any installation.
High Security
Provides Actual Content
Supported Email Services

















Learn More
Note: Recommended to use app-specific password for login process.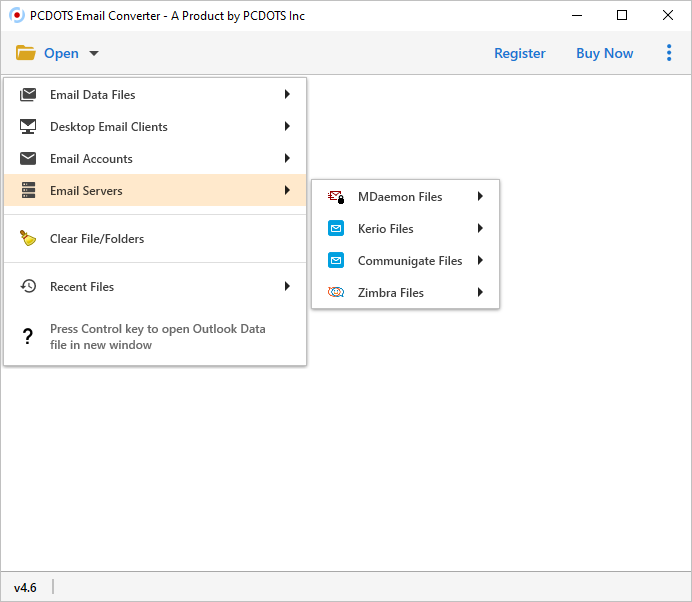 Email Servers
Easy to access the data from different servers in the form of their resultant files and transfer the data directly from them.
Retrieve Email Addresses
Compatible with Windows
Supported Email Servers




Learn More
PCDOTS, provides a Migration platform to transfer multiple number of email data files within a single attempt.
100% Safe and Secure
Flexible Graphical User Interface
Maintains Actual Structure
One of the specialized and highly professional solution that maintains the data throughout the process without any data loss.
Effortless Solution, Perform the functions without taking much valuable efforts and time.
Learn More
Advanced Options
Preview, Export & Extract Options
Mutiple Saving Fromats
Files can be saved to a variety of file types and accessed via a variety of email services without any issues.
Email Address Extraction
Extract email addresses, including to, cc, bcc, subject, message body, and message header information.
Phone Number Extraction
Perfect Extractor to harvest phone numbers in text format from a variety of email clients and email files.
IMAP Migration
Advanced solution for the migration of email services from a certain email server to newer versions such as Office 365, for example.
Help & Support
Connect with our Technical Expert to get a fully optimized data.
Testimonials
What our customers are saying
PCDOTS Email Converter is, in my opinion, one of the best tools available. This tool came in handy when I was trying to figure out how to move multiple files from MDaemon Server in an easy and straightforward manner. The manual solution was ineffective back then. It also saves me a great deal of time.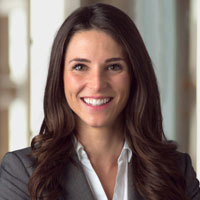 Genelia Fernandes
California, America
My MailSpring account stopped working unexpectedly last month. I went through a slew of steps to try and salvage what data I could before switching to another email programme. But take my word for it! After a frantic 3-4 days of searching, I came up empty-handed. Later! In an attempt to figure this out, I used the PCDOTS solution. The issue was resolved.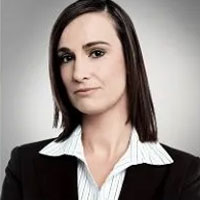 Kylie Johnn
New Town, Sydney
There are several email migration software available on the Internet that can be used to transfer email, but none of them will allow you to migrate email along with email items. PCDOTS Email Converter software is ideal for migrating your emails and recovering individual email items.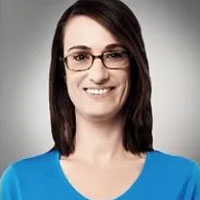 Andrew Murphy
Drammen, Norway