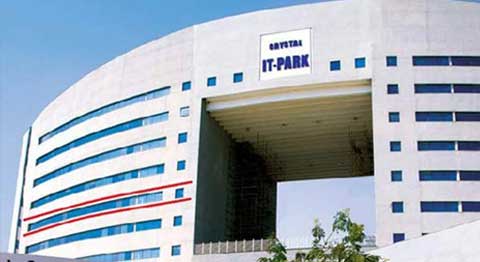 Company
PCDOTS™ Software is a leading software company in the computer software development industry. We at PCDOTS Software are committed to developing user-friendly and innovative software solutions for pc users.
Founded in 2005, we have come a long way. These years have contributed significantly to our experience in developing innovative products. We are located in Indore, widely known as education hub of Madhya Pradesh, India, and we serve users all over the world.
Our Mission
PCDOTS mission is to develop original, high quality software programs that are convenient and easy for computer users to use.
Who We Are
We started our journey as a company dedicated to developing software tools for PC that provide our users with a comfortable experience every time they use their computers. Today, we houses award-winning PC software tools as well as developers of premium software for digital forensics and applications to restore lost data from various files and platforms.
We are a team of detail-oriented engineers, content editors and designers who focus on developing quality products. We value people and strive to offer services to our users. We strive to communicate with others in a sensitive, friendly and professional manner. We treat everyone with respect, including colleagues, customers, partners and competitors.
What We Do
At PCDOTS, the user experience is very important. Everything we create, including all software programs and apps, is user-centered. Every time we make a decision, we ask the question "What are the benefits for users?"
We think the original design is the best design. Therefore, we create each software application from scratch and Cceate a custom user interface for each software to make the user experience as natural as possible. We are pioneers who lead our own path instead of following the latest trends.
We believe that the only software to be created and launched is the software with the original idea. As a result, the software on our website is completely unique and has been reviewed and described by customers of PCDOTS Software. We never copy others, but we research and develop 100% of our own UI and features. Like our product portfolio, every piece of software we develop is unique and created from scratch. We create each application with great care so that it is user-friendly and error-free.
Job Openings
Interested in joining our team? PCDOTS Software is hiring !
Contact Us
Have a question or comment? Send us an email using the contact form.