How to Backup Mac Mail to External Hard Drive Directly?
Are you trying to figure out how to backup Mac Mail to external hard drive? If that's the case, you've come to the right location. We've covered everything you need to know about saving Mac Mail to external storage devices like a USB flash drive or a hard drive.
It should be remembered that before you can backup Mac Mail emails locally, you must first export all of your emails to an MBOX File. This MBOX file can then be transferred to any destination disk, external or internal. You're in luck because Apple Mac Mail already has a feature that allows you to save Mac Mail to external hard drive. Now the issue of why users request such a backup of emails arises.
Reasons to Backup Mac Mail to External Hard Drive
Saving Mac Mail files is a necessary activity for both business and home users. This is due to the many instances in which emails are severely harmed by bugs, attacks, and unauthorized access. In such situations, the only option is to create a secure data backup. The following are some of the more common advantages to move Mac Mail to external hard drive:
Data recovery from backup is much faster and less expensive than using other data recovery software on the market.
If your email addresses are compromised, you risk losing important information for future reference. In such cases, saving Mac Mail to an external drive would make it easier to recover your files.
Keeping Mac Mail emails on external drives protects them from other external attacks as well as physical harm.
We'll teach you how to backup Mac Mail to external hard drive in the next segment.
Manual Method to Export Mac Mail to External Hard Drive
To begin, open Apple Mail on your Mac computer.
Now select the mailbox folder from Mac Mail that you want to export.
Then choose Mailbox from the menu bar.
Finally, from the opened menu list, select the Export Mailbox option.
Choose a location to save the Mac Mail MBOX file and then click the Choose button.
Your selected data is successfully saved to the destination drive after you complete these steps. However, there are several usability issues with this native solution.
However, there are a number of drawbacks in this manual method to backup Mac Mail to external hard drive, such as the fact that the moved mailbox does not delete any of its contents. To clear space in your account after exporting, you must delete the email addresses. Therefore, the system does not promise that the data will be stored absolutely and without loss. It's possible that the exported data were corrupted.
Move Mac Mail to External Hard Drive Using a Different Method
The manual approach mentioned above does not guarantee a flawless backup and transfer Mac Mail to external hard drive. As a result, this blog introduces PCDOTS MBOX Converter a third-party program that can retrieve all of your lost emails from your Mac Mail account and save MBOX files locally in PST, EML, PDF, or HTML format. It's a foolproof method to save Apple Mail to hard drive. This app has a lot of other features that make it unique to Mac Mail users who need to back up their emails. It is a simple process to backup Mac Mail to external hard drive.

Other Major Features of the Suggested Software
It can also maintain inline images and HTML formatting of the email message.
Only the Mac operating system is supported by the tool.
When archiving emails to local drives, it maintains a naming convention.
It has a feature that allows you to sort emails by date and time.
Email message properties such as cc, bcc, header content, and attachments are unaffected by moving emails to local storage.
Steps to Migrate Apple Mail to Another Drive
 Download and Run the MBOX File Converter on your local system to backup Mac Mail to external hard drive.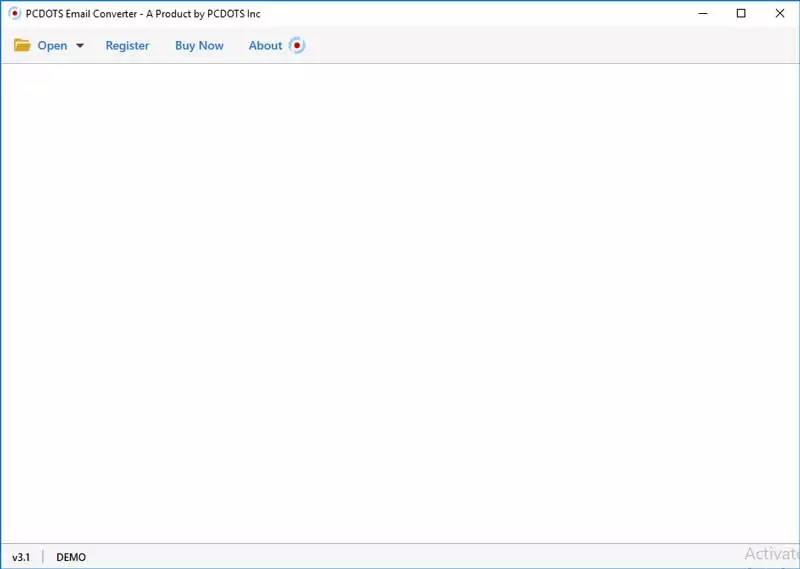 Once the software is installed, open it and load the MBOX file you want to convert.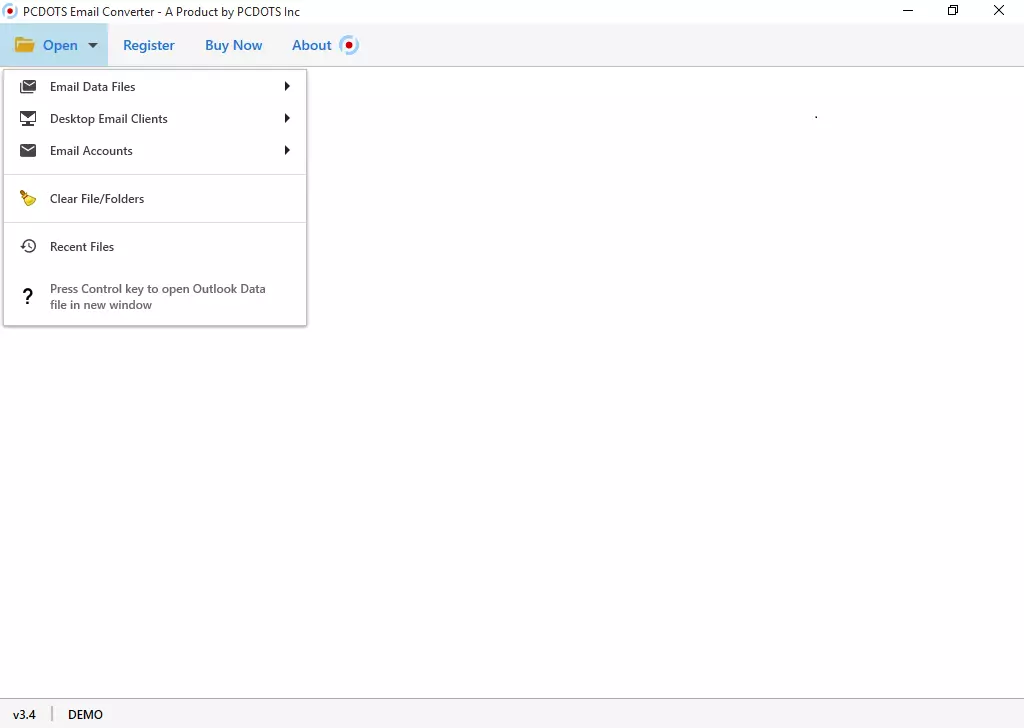 A preview of the MBOX email message will now appear. Select the file you want to export.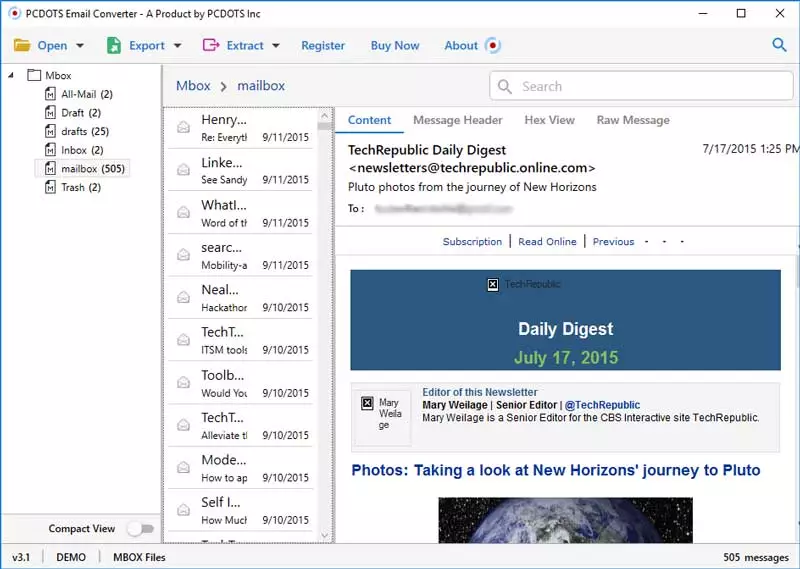 Choose the appropriate Email File Format/Document Format/Email Service after clicking the Export button.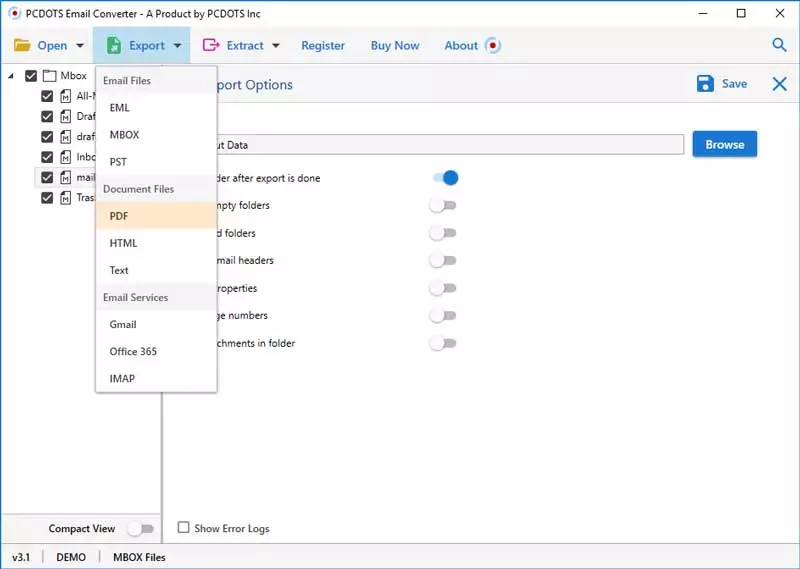 After that, select the desired position and click Save to move Mac Mail to external hard drive.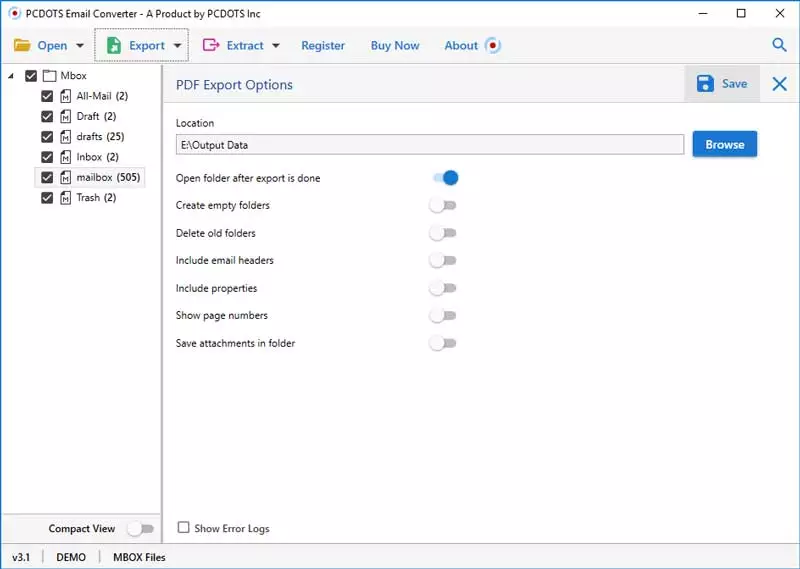 It will now present the message that has been successfully converted.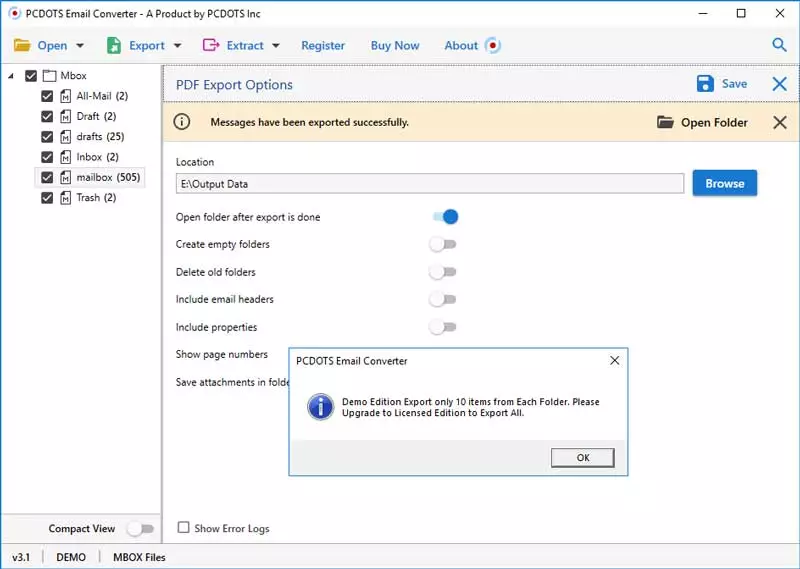 Final Closure
In this blog, we discussed the main reasons why a user might need to backup Mac Mail to external hard drive, and then offers a manual solution. Since the manual method doesn't guarantee the complete migration of email data to the local drive. This article provides an alternative third-party solution for solving Mac Mail data download smoothly, efficiently and quickly. It supports the mirror backups and distributed backups of important emails. One can also select the folders that need to archive from the Apple Mail account so that unnecessary emails are not saved locally.